Vince Talks Footy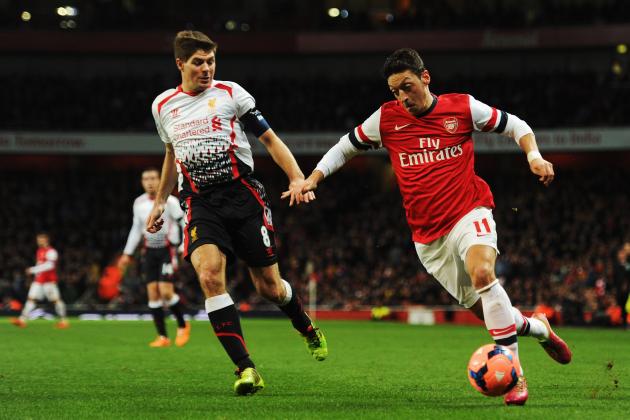 Shaun Botterill/Getty Images
Alex Oxlade-Chamberlain scored one and assisted another for Lukas Podolski, before a Steven Gerrard penalty reduced the deficit, as Arsenal held on to a narrow lead to beat Liverpool 2-1 in their FA Cup fifth-round tie at the Emirates Stadium on Sunday.
Fresh from a demoralizing 5-1 hammering at Anfield last weekend, Arsenal set about the match in a revitalized manner, applying some excellent pressure onto the visitors to start the game.
Oxlade-Chamberlain was a standout performer, but Liverpool threw bodies forward in the second half in hopes of snatching a result. First-half misses from Daniel Sturridge and a few wasted chances by Luis Suarez ultimately proved costly, however.
Here are six things we learned from Liverpool's FA Cup fifth-round loss to Arsenal on Wednesday. Let us know your views in the comments below.
Jordan Henderson Was Missed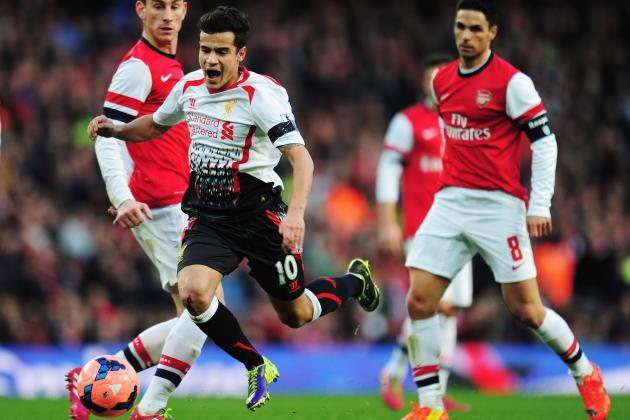 Shaun Botterill/Getty Images
It was during the victory over Arsenal last Saturday that Jordan Henderson broke his wrist, so…
Ver la entrada original 964 palabras más