Absolute Truth from the Word of God
I originally wrote an article on the Georgia Guide Stones back in 2015.  I will place excerpts from that piece in this article, but I will expand on what I believe is happening throughout the world today and how it is directly linked to the strange rock formation called the Georgia Guide Stones.
From The Georgia Guide Stones and the Ten Commandments of the Coming Antichrist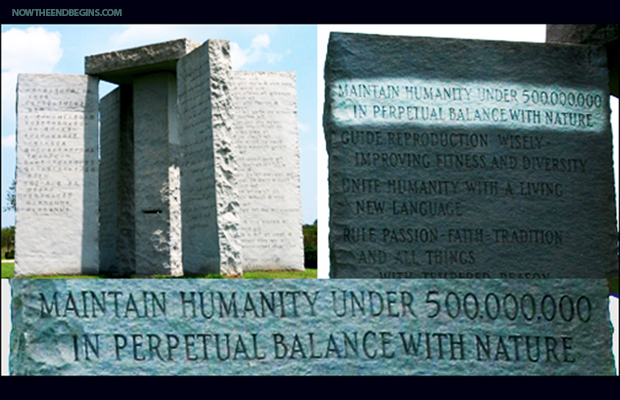 In 1980, a very strange stone formation was erected in a city in Georgia.It has been called the Stonehenge of America. Its name is the Georgia Guidestones.
"The Georgia Guidestones is a granite monument erected in 1980 in Elbert County, Georgia, in the United States. A set of ten guidelines is inscribed on the structure in eight modern languages, and a shorter message is inscribed at the top of the structure in four ancient language scripts: Babylonian, Classical Greek, Sanskrit, and Egyptian…
Ver la entrada original 1.088 palabras más